The map we created for the exhibition of the final 5 proposals held in 2016 in HKW (Haus der Kulturen der Welt) in Berlin. It shows ground plans of the todays´ HKW Building and the location of the then Institute for Sexual Studies, actually a villa of Dr.Hirschfeld. The Institute was burnt down by Nazis in 1933. and Magnus Hirschfeld was forced to exile.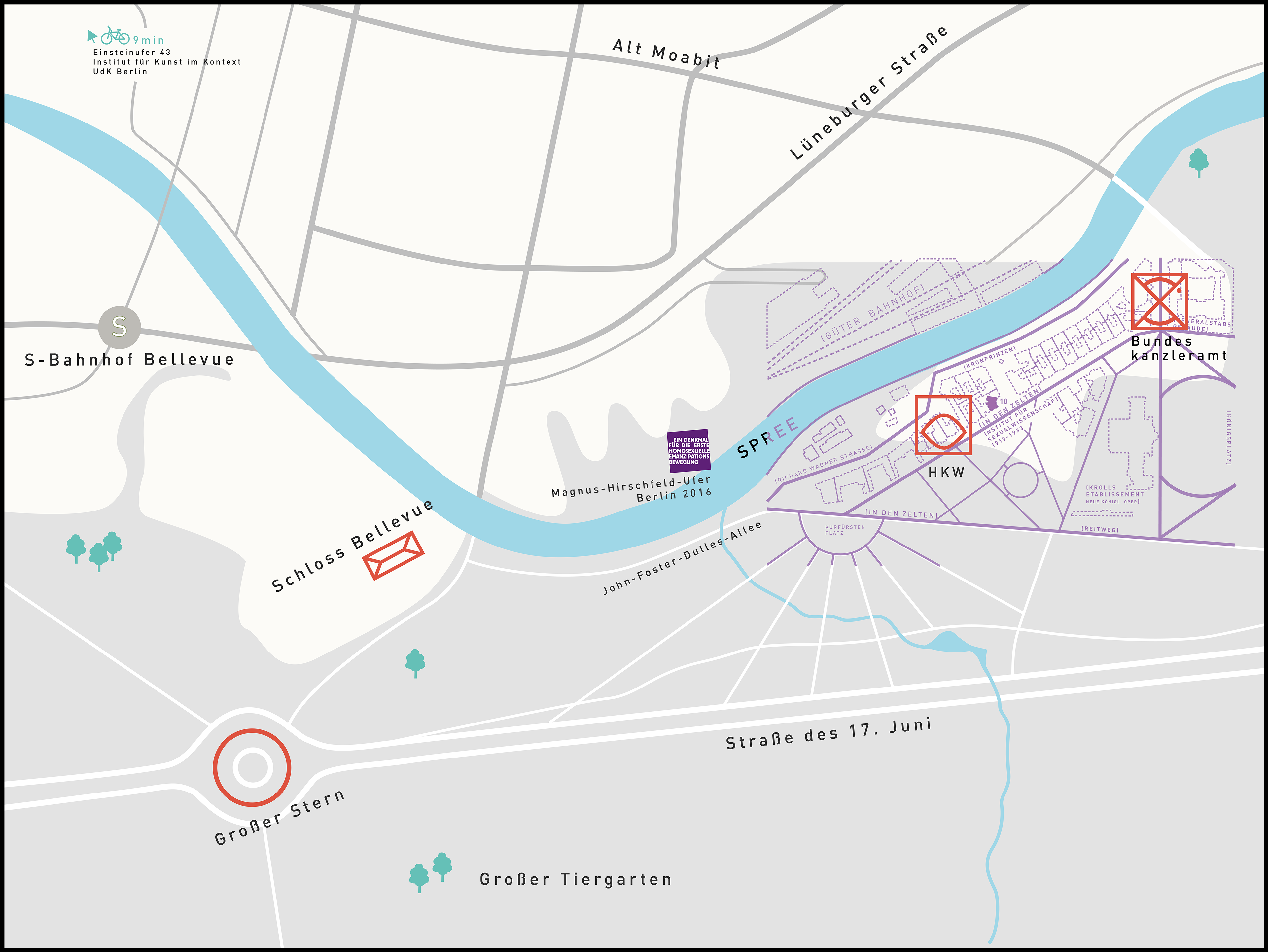 Klaus Wowereit, the then Mayor of Berlin, visiting the exhibition of our 5 final proposals in HKW Berlin. A 9 member Jury was gathered by LSVD and selected a winning proposal later that evening.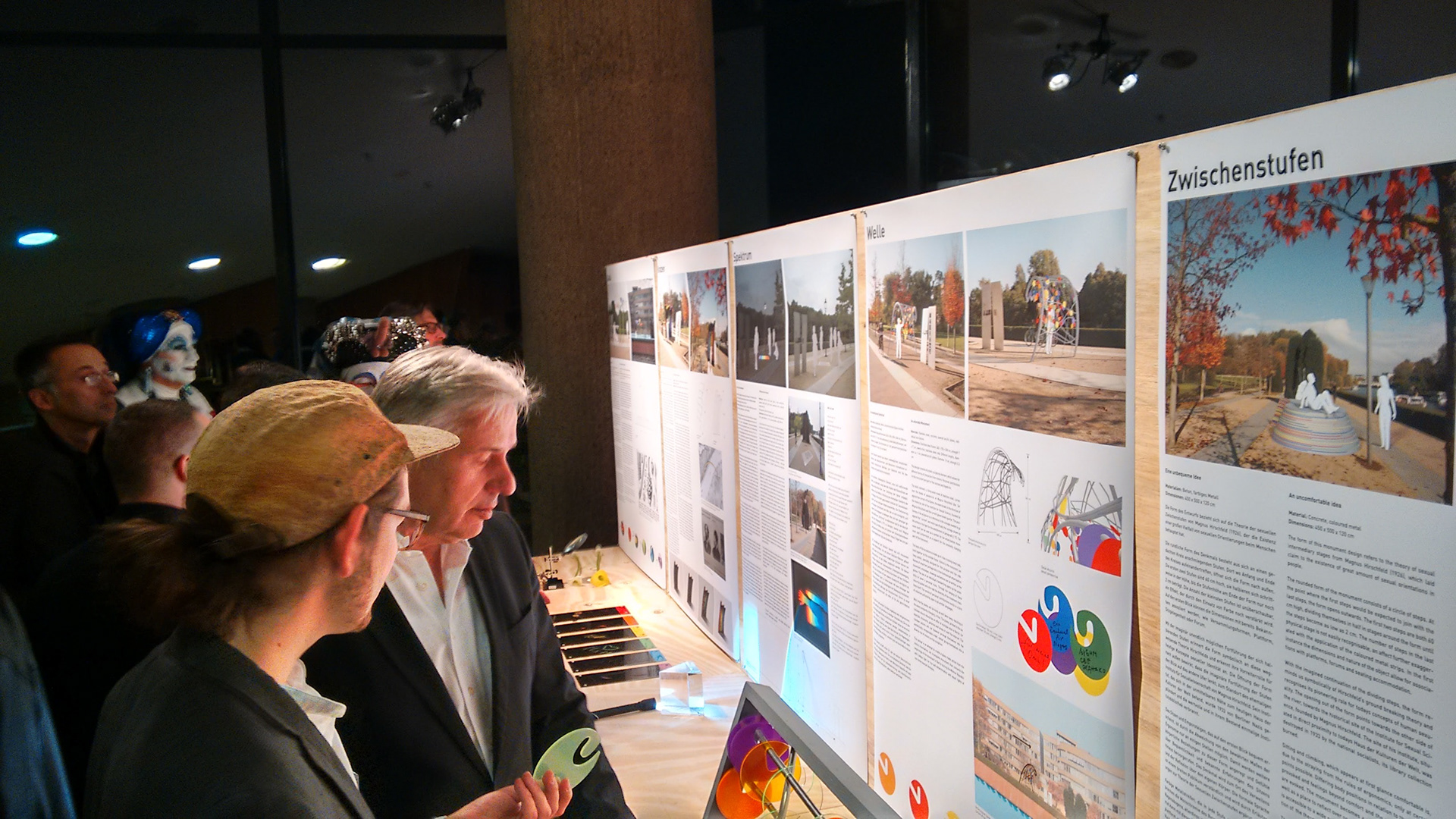 A small selection of the material we produced during the research and conceptual phase. All rights reserved by LSVD and the authors. Please contact me or directly LSVD Berlin if you need further information.